About Monster Supplements
Monster Supplements started back in 1996 as a small retail store. Their aim then and still is today to deliver top quality sports supplements at the very best prices in record time. Now they offer the UK's widest selection of top brand sports nutrition available online. They also offer savings up to 63% off typical high street prices.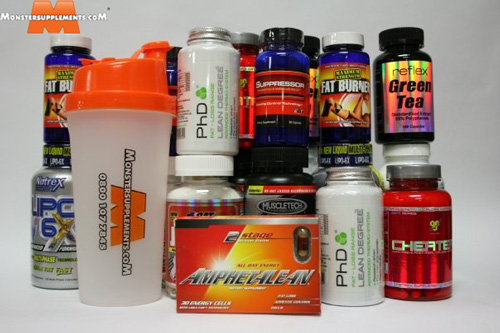 What Monster Supplements Offer
The Monster Supplements website is laid out in a unique way. They want to help you first and foremost to achieve your goal. So although they have the hot offers and new arrivals they also encourage you to shop via your goal. You can see what they recommend for your goal and also the Top 5 Proteins, Top 5 Fat Burners and Top 5 Pre Workouts. The categories covered are :
Accessories – Bags, Books, DVD's etc
Amino Acids – BCAA'a, HMB, Liquid Amino etc
Clothing – Hoodies, Vests,Shorts etc
Creatine –Powders, Capsules, Liquid
Energy – Bars, Gels, Caffeine and Green tea
Equipment – Dumbells, Kettlebells, Heart rate monitors etc
Female Supplements- Protein, Bars, Weight loss etc
Food Products & Snacks –Ready meals, Pasta, Nut butters
General Health – Multivitamins, Herbal based, Vitamins
Greens Products – Powders and Capsules
Protein – Whey, Blends, Vegan, Egg etc
Top Deals
£5 off Site wide
Get 312 off your next order
55% off Kettlebell
44% off PhD Nutrition Pharma Whey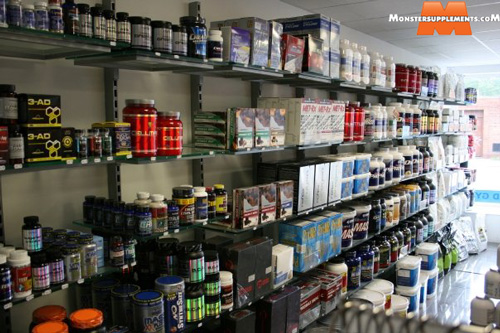 You can also see at a glance the deal of the week, top sellers, new arrivals and hot offers on the main page. So that you never miss a good deal or money off your favourite products. You can see how much the saving is too.
Save Money with Vouchers
To save more money you can use one of the vouchers or deals to get more money off Monster Supplements.
Choose the voucher you want to use.
Click the Show Voucher and Visit Site button.
You will be taken direct to the Monster Supplements site and the voucher activated.
Add what you need to your basket.
When you have finished go to the shopping cart and see the goods in your basket.
You can then add you voucher.
Click redeem to update the price.
You can then pay and complete your order.
Buying On Monster Supplements
When you have navigated to the category you require you can then narrow your search further if applicable by the filter on the left. You can choose the specific category, refine by price or by rating and also by brand. Each product page is full of information from how many are left in stock to reviews and anything else that may be of interest to you.
Brands At Monster Supplements
The brands that Monster Supplements deal with is huge. To name just a few, PHD Nutrition, Supreme Protein!, Best Sports Nutrition and Boditronics. Also check out at Smart Protein and The Protein Works for more such products.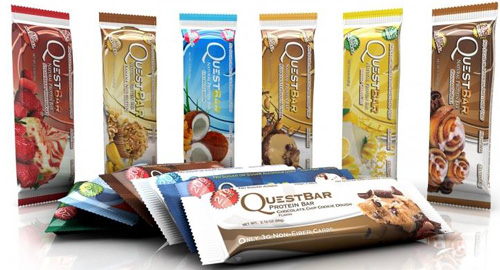 Student Discount
Are you a student, and interested in improving the physical nature of your body? Then consider shopping for supplements at Monster Supplement because of the 7% offer that they have running for students.
When buying supplements you'll need a lot of them, because fitness is an ongoing thing. Therefore, you should try to make savings so that you can stretch your budget as far as possible. Being a student it's already hard enough to decide where to spend your money to avoid going broke. Fortunately, Monster Supplements has a great student offer that you can take advantage of.
You can take a look at the student discount offer Monster Supplements and you'll notice that the offer lasts all year round. There is a quick and easy to use system in place that will first of all verify your student status. There is no better way to pass the time between classes than to work out and improve your body image. So check out this offer to get an upgrade in your student life.
Front Page Offer
Take a look at the homepage of Monster Supplements and you'll see a picture based slide menu that you can check out for high quality offers. There should be 3 or 4 different offers that can add as much as 20% to 30% free volume to your shopping basket. This will allow you to boost your workout efforts for the same price. If you already have a limited budget then taking advantage of these offers is going to allow you stretch it to the max.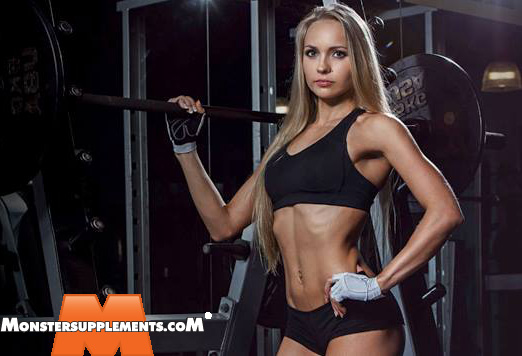 Furthermore, the products offered at a sale price are typically manufactured by good quality and well-known brands. This means you can consume premium workout supplements without the premium price point. For that reason Monster Supplements is one of the best places to shop online for supplements geared towards fitness.
The offers on the homepage are constantly updated, and for that reasonit's worth coming back to look at what is new on a regular basis. It would be counter-productive to miss out on an offer for your favorite workout supplement simply because you didn't visit the website. By using latest Active Sports Nutrition Supplies voucher codes you can shop for the best selling sports supplements, pre-workout supplements and more products from famous brands that will help you to stay fit.
Forum & Gurus & Resource
Monster Supplements don't just supply you with supplements. They have the whole package. They have a forum section where you can learn from others and ask questions. The Guru section tells you all about the people who work at Monster Supplements and are gurus in their own field. You know they know what they are talking about and can see their results. The resource section is all about health, interviews motivation and so much more. It really is a place to learn and get inspired.
Monster Supplements has a good YouTube channel where they hold interviews and review products. Check out this video to know about the Optimum Nutrition 100% Gold Standard Casein product from Monster Supplements.
Delivery & Return
For smaller items (under 1kg) Monster Supplements use Royal Mail. If an item is over 1kg then they deliver via a courier. Monster Supplements currently delivers to UK, N Ireland, Rest of Europe, USA and Canada, Channel Island, Jersey and Guernsey, Belgium, Luxemburg, Netherlands, France, Germany, Denmark, Spain and few other countries too.
If you need to return a product you can easily by selecting the order which the return applies and clicking Return items. They ask for you to return the item within seven working days of the date the item was delivered to you.
Buyers Guide
Monster Supplements has a very supplements guide that goes through what each one does but also what it is used for and how to use it. Very helpful if your just starting out or need a refresher on something.
Social Media Links
Contact Monster Supplements
2-12 New Cleveland Street
Kingston upon Hull
East Yorkshire
England, HU8 7EX

Customer Care: 0870 118 1994
Order Hotline: 0844 745 1345
Contact form available at website